The Bush plan to revive the world's biggest economy sucks big time. It has been greeted with big skepticism since Bush announced his intentions to pass a stimulus package to boost the U.S. economy, and the market responded with a yawn. So did Cramer of Mad Money.

Bush's plan calls for tax rebates for individuals and couples -- possibly $800 and $1,600, respectively -- and tax incentives for businesses, both of which could total $145 billion. While Americans might enjoy a little extra money, access to petty cash isn't the problem as far as Cramer's concerned."
Cramer says, "It's really just a good boost for Apple




156.61 -4.75 -2.94%

NASDAQ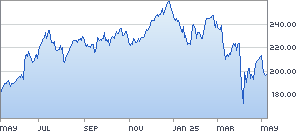 [AAPL 156.61
-4.75 (-2.94%)
]. People will buy iPods," he said. "Or maybe it's a bailout for Men's Warehouse."
According to Cramer, it's the collapse of the mortgage and mortgage-backed securities insurers -- like MBIA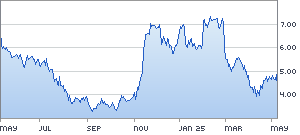 [MBI 11.98
3.43 (+40.12%)
], Ambac Financial

AMBAC Financial Group Inc

ABK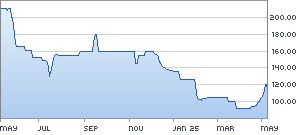 [ABK 8.43
2.23 (+35.97%)
], PMI Group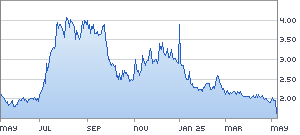 [PMI 7.09
0.62 (+9.58%)
], MGIC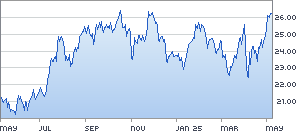 [MTG 15.18
1.07 (+7.58%)
] -- that's hurting the financials so much and causing the paralysis in the market. "I think these are the companies that are the lynchpin of what's wrong," he said.Cramer offered a plan that called for a government handling of the pre-packaged bankruptcy of these companies and a guarantee of 50 cents on the dollar for all $500 billion in insured loans. Even if every loan defaults -- "which is way, way too negative," Cramer said -- it will take just $250 billion to get the economy moving again.


AAPP: That's about how much we spent in Iraq in the past two years right?


"The Federal Reserve, confronted with a global stock sell-off fanned by increased fears of a recession, cut a key interest rate by three-quarters of a percentage point on Tuesday."

Bloomberg writes that President Bush has become a "supplicant" to the Saudis for assistance to overcome a recession. "The Saudi monarchy once depended on the U.S. to protect its reign and its oil from foes like Saddam Hussein. These days, President George W. Bush needs the world's biggest exporter of crude more than it needs him."