Hey Senator Obama, you can't have too many false starts or
Bad Days
like this one. As reported in The Washington Post by James A. Johnson.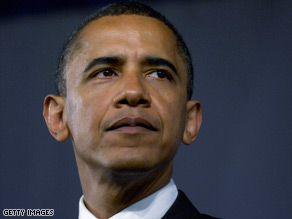 Sen. Barack Obama has a broad spectrum of candidates as potential running mates.
WaPo reports that a consummate Washington insider and former Fannie Mae chief executive, resigned yesterday from Sen. Barack Obama's vice presidential search committee, just four days after he was caught up in controversy over low-interest home loans and lucrative business deals. More HER
Obama announced that Johnson would head the selection team shortly after the senator from Illinois claimed the delegates needed to secure the Democratic nomination, but he had spent much of the week since then defending Johnson's role as leader of the vetting of potential running mates. Yesterday, Johnson became a casualty in the back-and-forth over ties to special interests in the presidential campaign as Obama cut him loose.
"Jim did not want to distract in any way from the very important task of gathering information about my vice presidential nominee, so he has made a decision to step aside that I accept," Obama said in a statement. "I remain grateful to Jim for his service and his efforts in this process."

AAPP: I wonder if Barack Obama's team believes Hillary can mend fences with black folks. Let's see how it plays out, as you can see from the Black Enterprise article, this "swing voter" is not a Hilary type of guy. But it looks like Barack may be looking at a number of Hillary backers. I think it would be wise for Obama to select a military leader for vice president.
Check out the 20 possible picks Did you know Barack obama has created a website to fight rumors ?